3D printed necklace on the red carpet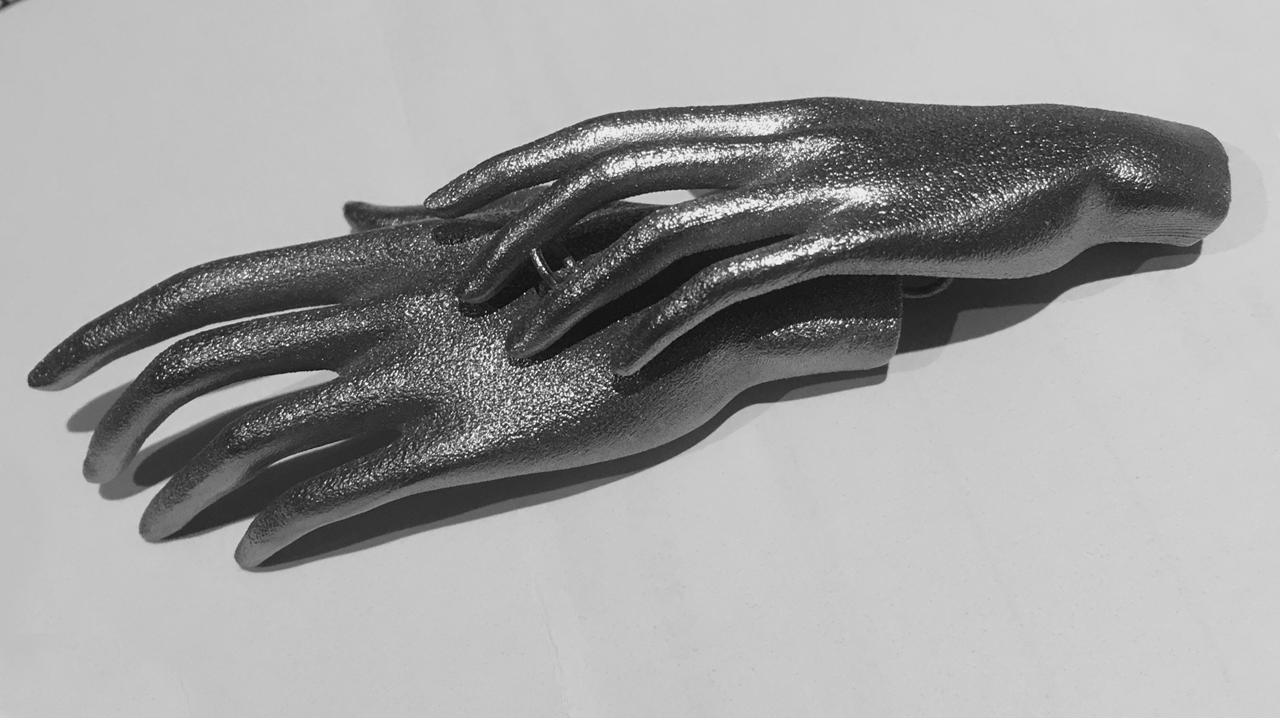 Bahar, star of the Swedish film "A man called Ove", wore a dress made of steel to the Oscars complete with a 3D printed steel necklace.
The necklace was designed by Naim Josefi and printed by 3D Met Print in Älmhult, Sweden.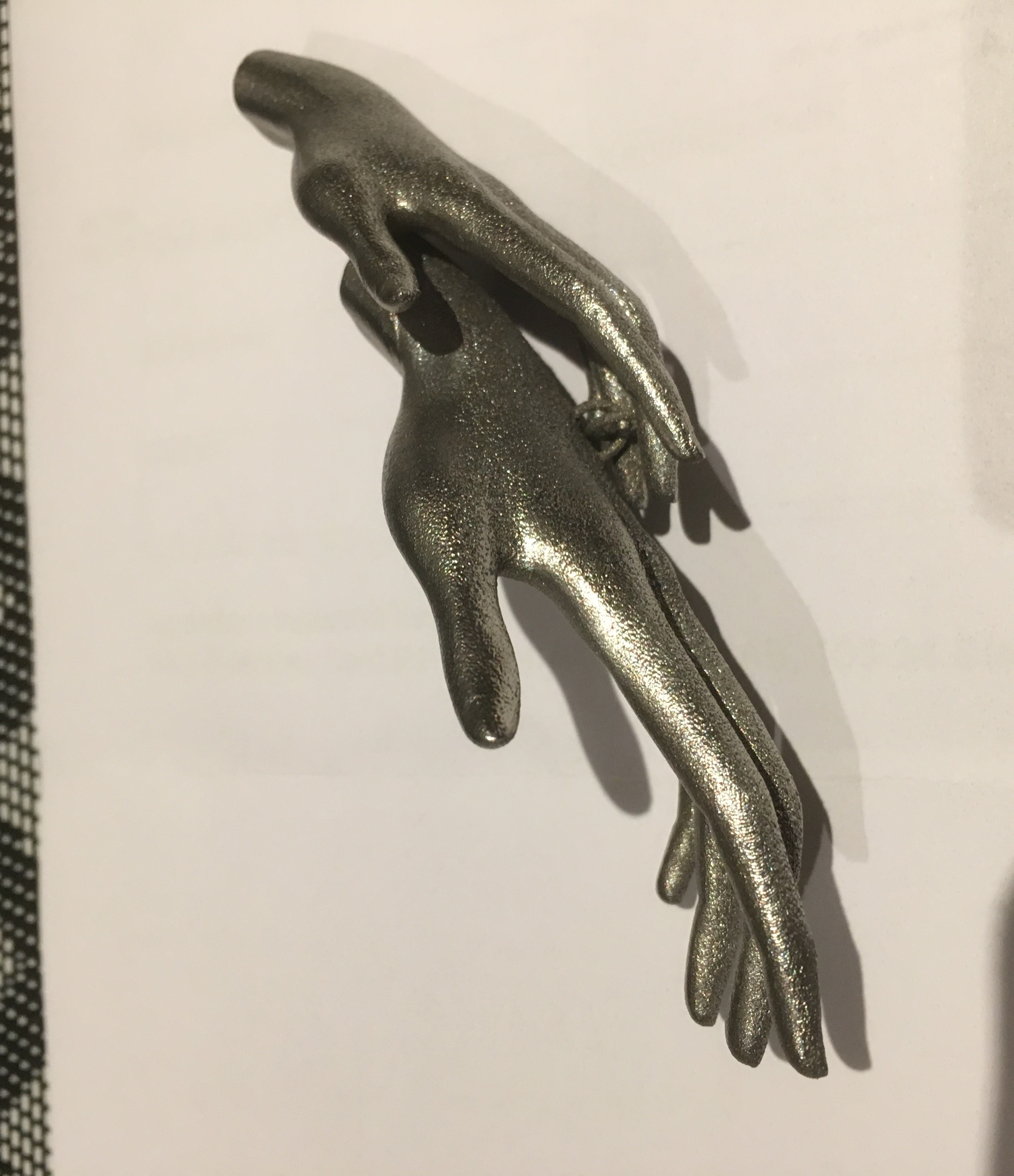 Close up of the steel necklace
In order to print the necklace, a layer of fine metal powder is printed in place and then fused by a focused laser beam.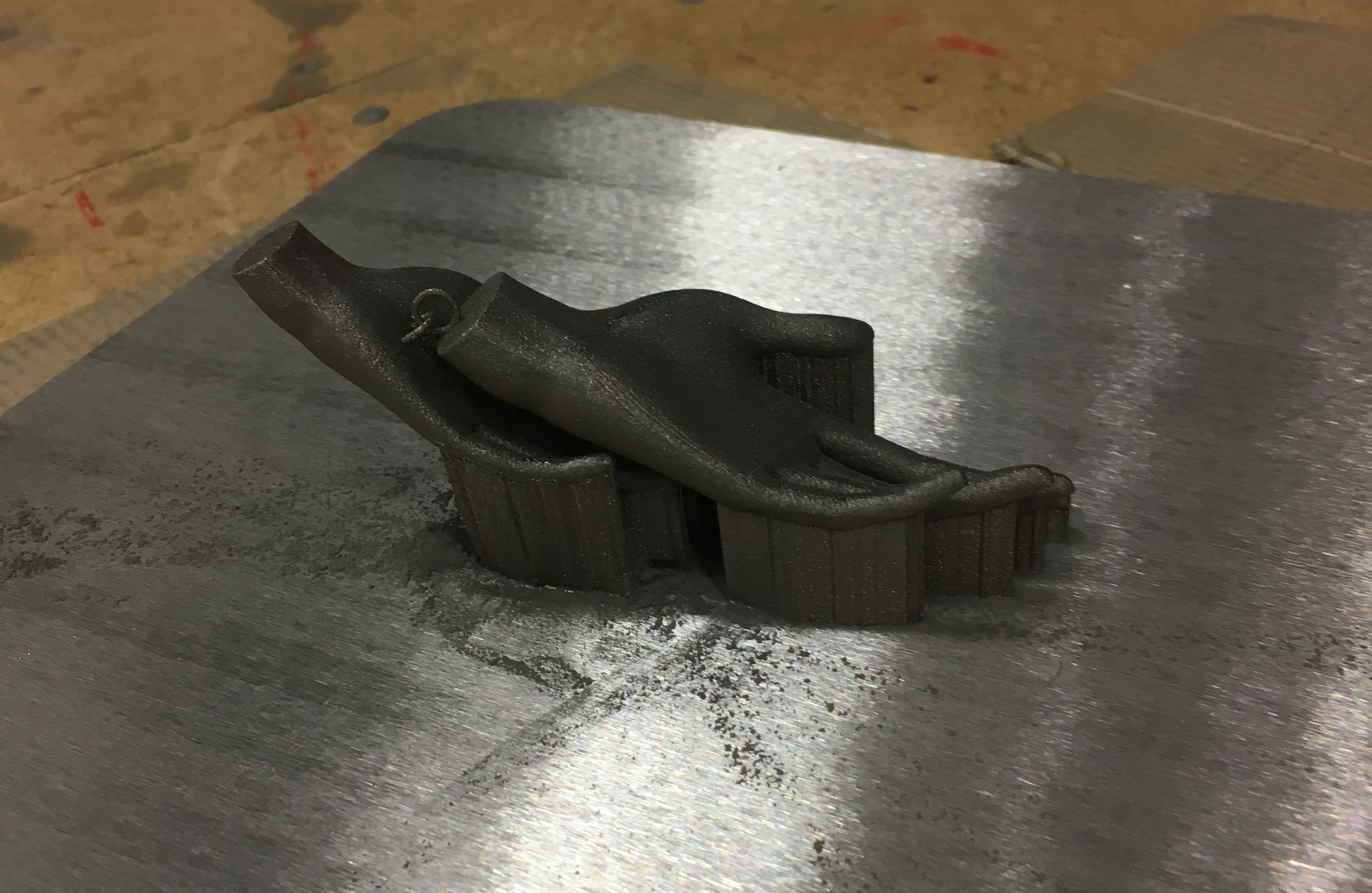 Newly printed. The bottom part is a structural element which is later removed.
Naim josefi have previously worked with additive manufacturing to create a steel shoe.
Read more here:
Här är bilderna på svenska stjärnans rekordklänning till Oscars – www.aftonbladet.se
Bahar Pars – Det kommer hon att ha på sig på oscarsgalan – www.elle.se
Svenskt stål på catwalken - www.jernkontoret.se